In Memory
William E. Greene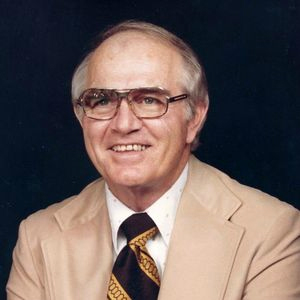 William Eugene Greene
BORN: May 21, 1928
DIED: February 18, 2009
RESIDENCE: Williamsburg, VA

WILLIAMSBURG - Bill Greene died on Wednesday, Feb. 18, 2009, at Ruxton Health Center in Williamsburg, Va.
He was born on May 21, 1928, in Lawrenceburg, Tenn., to Eura and Hillard Greene. He received his Bachelors of Science Degree from the University of Alabama and his Masters Degree from the College of William and Mary.
Bill established the first football program and was the first football coach at the new Kecoughtan High School in 1963. He furthered his educational tenure by becoming the principal of Smithfield High School in 1971. Mr. Greene finished his career as an administrator at Dabney-Lancaster College in Clifton-Forge, Va.
His military career began in the Air Force and then later switched to the Army via appointment of the Governor of Alabama. There he reached the rank of Lieutenant Colonel and retired in the reserves with 26 years of service.
Bill Greene as an accomplished administrator, coach, teacher, father, grandfather and great-grandfather, was preceded in death by his parents, a brother and his beloved daughter, Sue Carol Greene.
He is survived by his children and their spouses, Cheryl and Frank Peahota of Winterhaven, Fla., Cindy and Scott Love of Houston, Texas, William Jr. and Donna Greene of Clearfield, Ky., Wesley and Brigette Greene of Kaiserslautern, Germany, Philip and Julie Greene, and Scott and Linda Greene of Newport News, Va. Bill's two brothers and two sisters remain with us as well.
His legacy will remain strong as he is also survived by 13 grandchildren and 11 great-grandchildren and his beloved, Corky Babcock.
The family will receive friends from 6 to 8 p.m. Thursday, Feb. 26, at Nelsen Funeral Home, 3785 Strawberry Plains Road, Williamsburg. A celebration of life will be held at 11 a.m. Friday, Feb. 27, at Peninsula Memorial Park, 12750 Warwick Boulevard, Newport News, Va.
In lieu of flowers, donations may be made to a favorite charity in Bill's name.
Nelsen Funeral Home is entrusted with arrangements. On-line condolences may be registered at www.nelsencares.com.

One Additional Note: In April 1990 Coach updated the Reunion Committee that he had finally retired and he and wife, Nancy moved to Tuscaloosa, AL and he was playing lost of golf, visiting friends and hanging around the University of Alabama Athletic Department. D. Outten Fisk